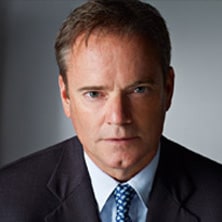 William Hanlon
Attorney
William Hanlon is a seasoned, results-oriented criminal defense lawyer who has helped people navigate the Florida criminal justice system since 1994. With decades of service as a Florida expungement lawyer, he deeply understands how a criminal record can affect his clients even after they have made every effort to rebuild their lives. He has compiled vast experience obtaining expungement or sealing for thousands of clients across Florida.
Mr. Hanlon's family history in Florida spans several generations. He graduated in 1988 with a Bachelor of Science degree from the University of Florida. He graduated with a Juris Doctor degree from the St. Thomas University School of Law in 1993. After founding Hanlon Law, he gained extensive experience in criminal courtrooms across the state. In 1997, he was admitted to practice in the United States District Court for the Middle District of Florida and the United States Court of Appeals for the Eleventh Circuit. Mr. Hanlon is a member of many professional organizations at the local, state, and national levels, including the Trial Practice Institute, the National Criminal Defense College, and the National Association of Criminal Defense Lawyers.
There are several kinds of expungement and record sealing in Florida. Some of these processes are automatic. For instance, a minor's criminal history record can be automatically expunged at the age of 21 or, if the minor was committed to a juvenile correctional facility, at the age of 26. Certain conditions need to be satisfied for this to happen. Among other things, the minor cannot have been charged with a forcible felony as an adult. In other cases, you may need to apply for expungement or sealing, and the application process can be challenging. Some types of expungement, such as court-ordered expungement, are subject to a lengthy application process. You should consult William Hanlon about your options.
If you were arrested by mistake or contrary to law, you may be able to obtain an administrative expungement. This form of relief is relatively unusual. It may be sought directly by you or by the law enforcement agency that made the mistake. In most cases, the agency will not pursue action, leaving it up to the person who was arrested to pursue an administrative expungement.
Court-ordered expungement may be obtained under section 943.0585. If it is obtained, court-ordered expungement allows you to deny or not acknowledge your record in most circumstances. The record is physically destroyed, although the Florida Department of Law Enforcement (FDLE) will keep a confidential copy.
Record sealing is different from court-ordered expungement because it involves making records confidential without physically destroying them. Obtained under Florida Statutes section 943.045, the sealing of a criminal record is the preservation of the record under circumstances that render it inaccessible and secure from any person or entity that does not have a legal right of access to the information in the record. However, governmental agencies still will have access to these records, even though they are kept confidential from the public.
Certain crimes are not eligible for sealing or expungement, irrespective of whether adjudication was withheld. If you pled or received a verdict in connection with any of these crimes, you are not eligible to seal or expunge your record. These include many sex crimes, such as lewd or lascivious offenses, luring or enticing a child, sexual misconduct with a developmentally disabled person, sexual misconduct between an employee and a mentally ill patient, and procuring a minor for prostitution. These offenses also include arson, aggravated battery, child abuse, kidnapping, murder, manslaughter, robbery, carjacking, burglary, stalking, and aggravated stalking.
Expungement and sealing can provide significant relief to people who are still haunted by their criminal records. If you want to expunge or seal your criminal record in Florida, you should talk to criminal defense attorney William Hanlon about your situation. He has many years of experience obtaining expungement or record sealing for people in counties across Florida. Call us at 800.373.1974 or contact us through our online form.
Education
J.D., St. Thomas University School of Law, 1993
B.S., University of Florida, 1988
Jurisdictions Admitted to Practice Florida, 1994
U.S. District Court Middle District of Florida, 1997
U.S. Court of Appeals for the Eleventh Circuit, 1997

Honors
BV® Distinguished™ Peer Review Rated by Martindale-Hubbell®